Client: Daoust Siroy
Year: 2019
Project type: Agency
Take a quick tour of the law firms in your area and you'll see that corporate branding isn't high on their list of priorities. DAOUST SIROY approached us to develop a flexible platform that could adapt to their growth. We were more than happy to deliver.
Each angle is calculated.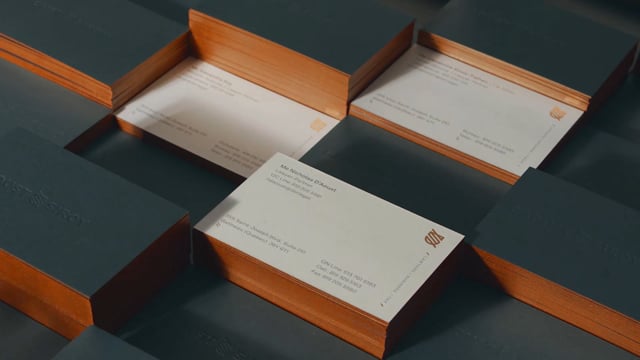 Business cards so beautiful you'll want to keep them for yourself.
Copper edges reminiscent of prestigious Roman law books.
Diagonal stripes define the system.
We're crazy about bronze!
Lawyers in motion, like their logo.